CLOUD CONSOLIDATION FOR SAP ANALYTICS CLOUD
InsightCubes Cloud Consolidation for SAP Analytics Cloud® is a comprehensive consolidation solution that runs natively on SAP Analytics Cloud®.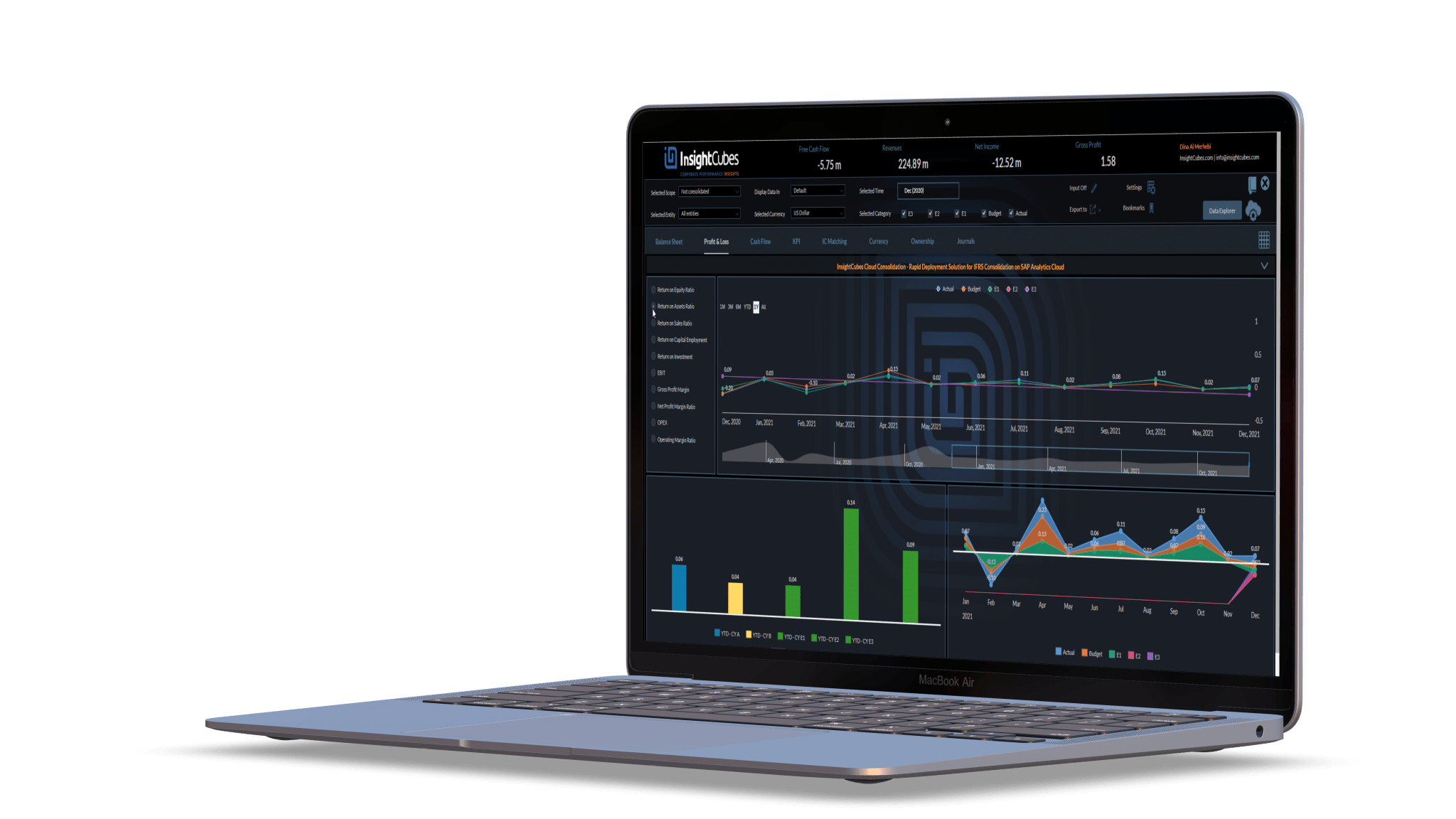 Cloud Consolidation Model
Detailed and scalable IFRS Consolidation using our custom Advanced formulas and widgets.
The InsightCubes Cloud Consolidation is a set of models, advanced formulas, 3 rd party widgets and Dashboards that provide full fledged consolidation solution for SAP Analytics Cloud. The custom solution will allow enterprises to generate comprehensive consolidated financial statements, enter journals, adjust ownership percentages and methods.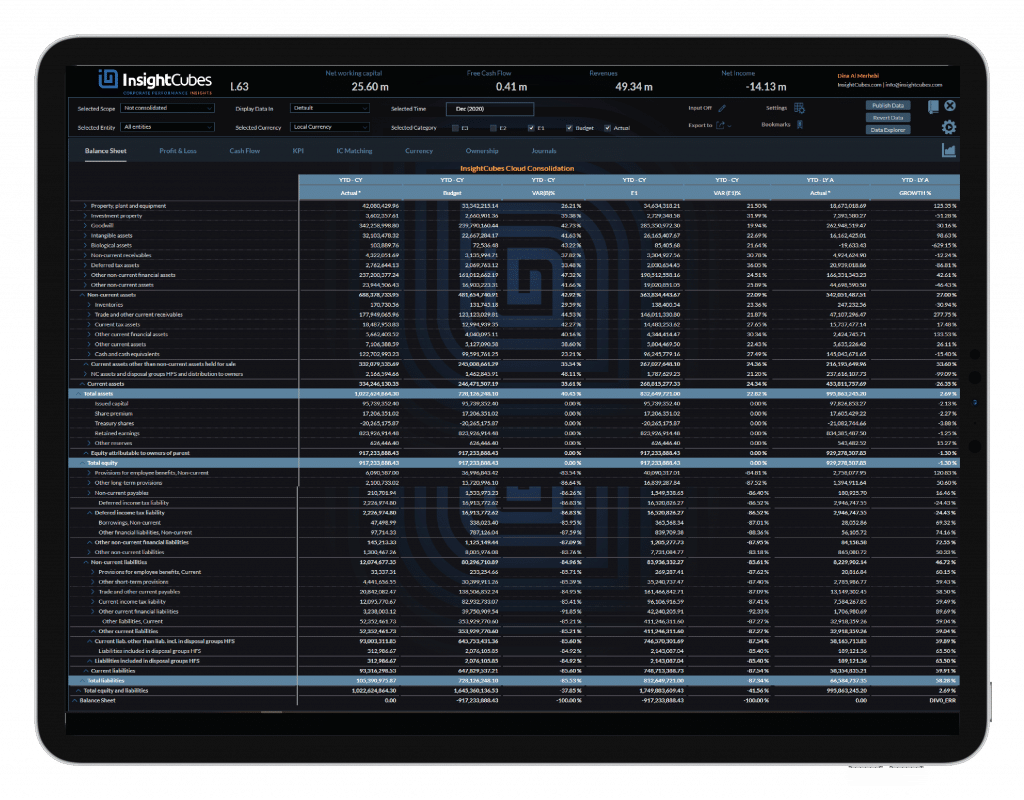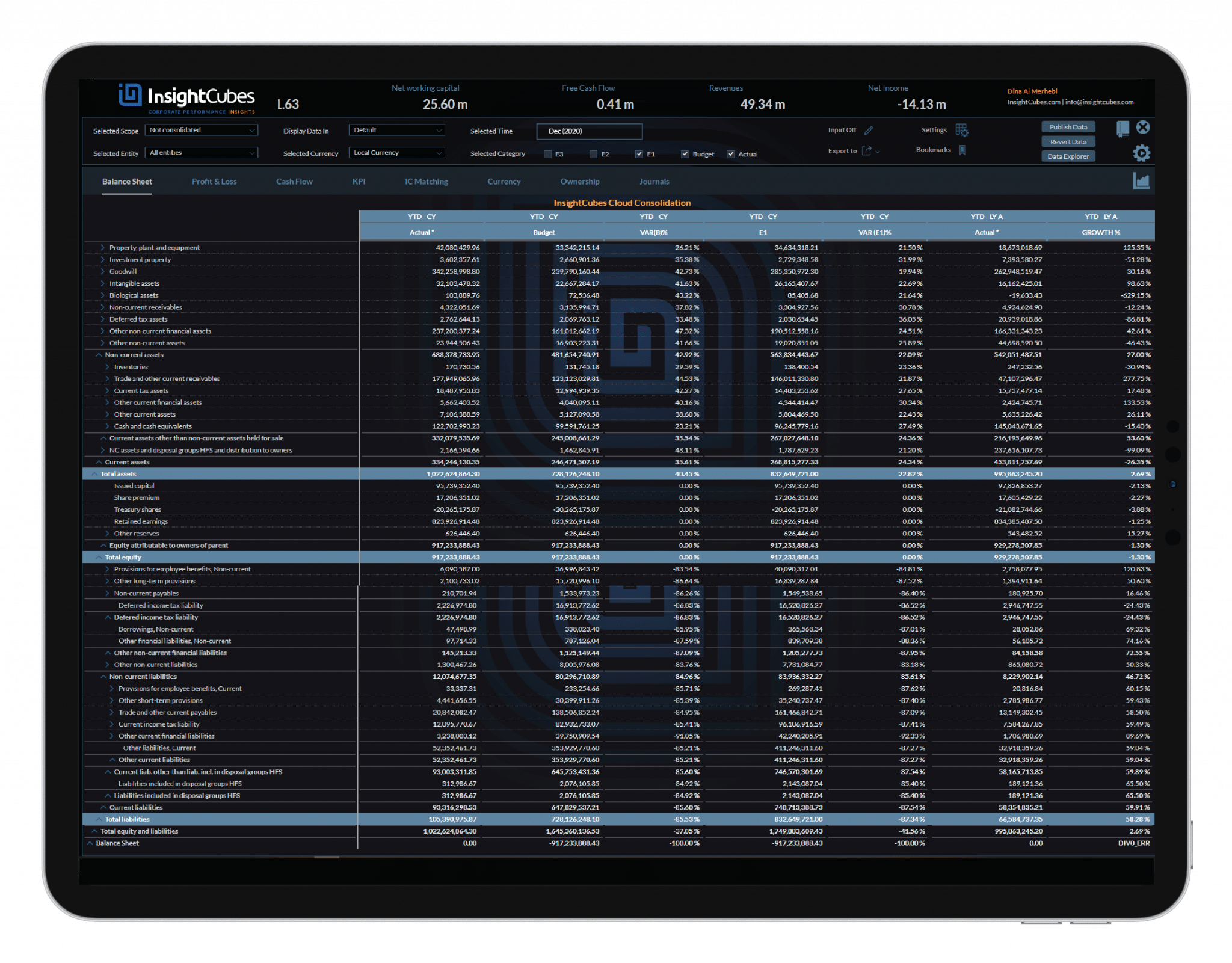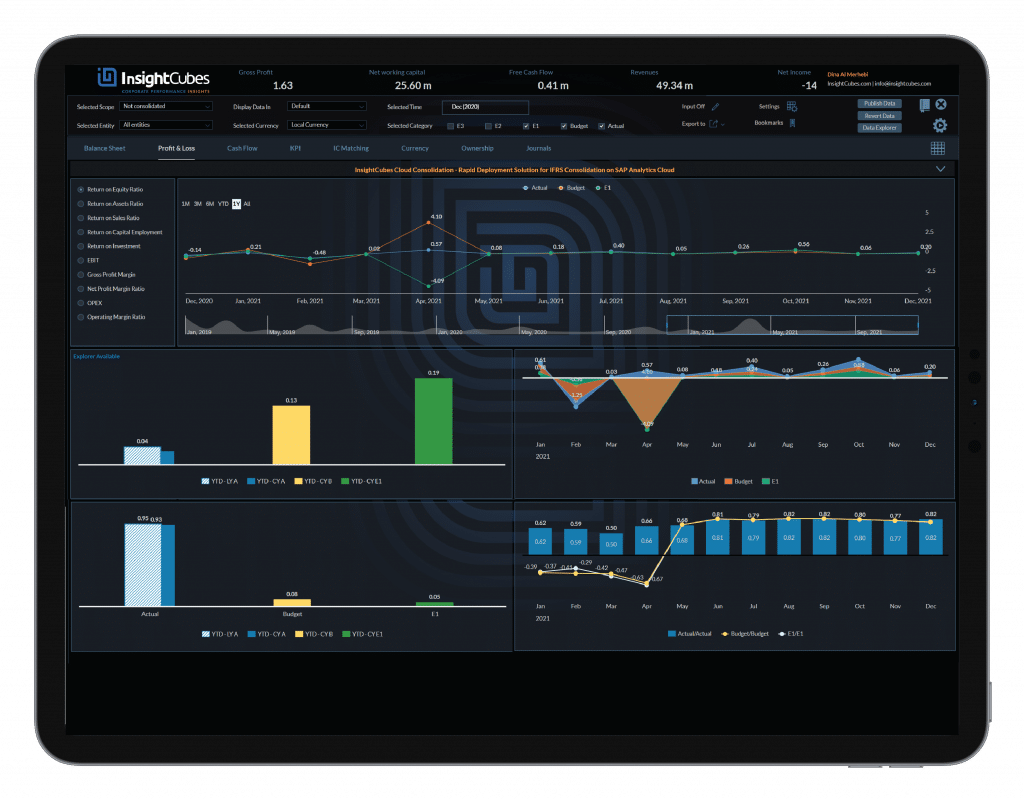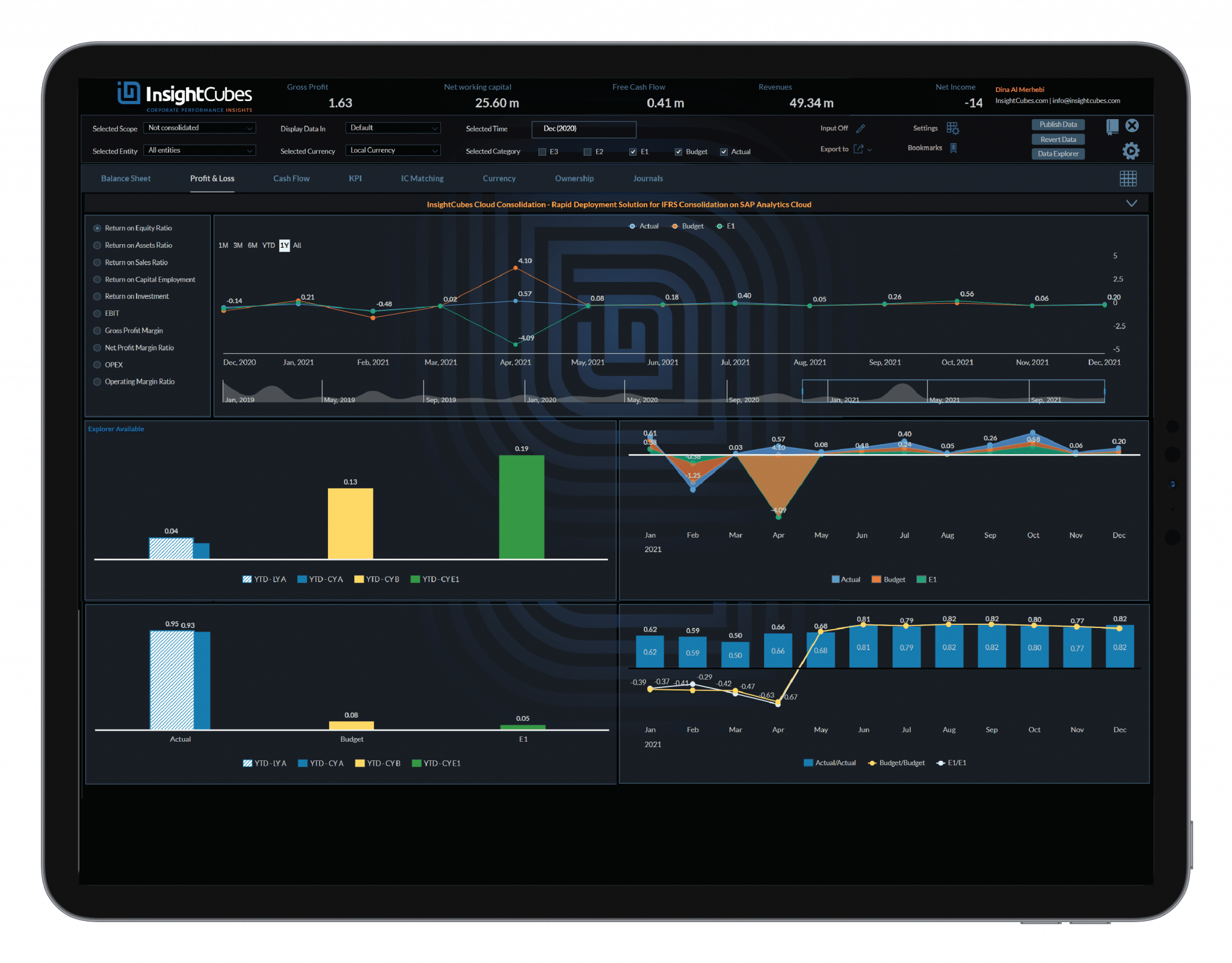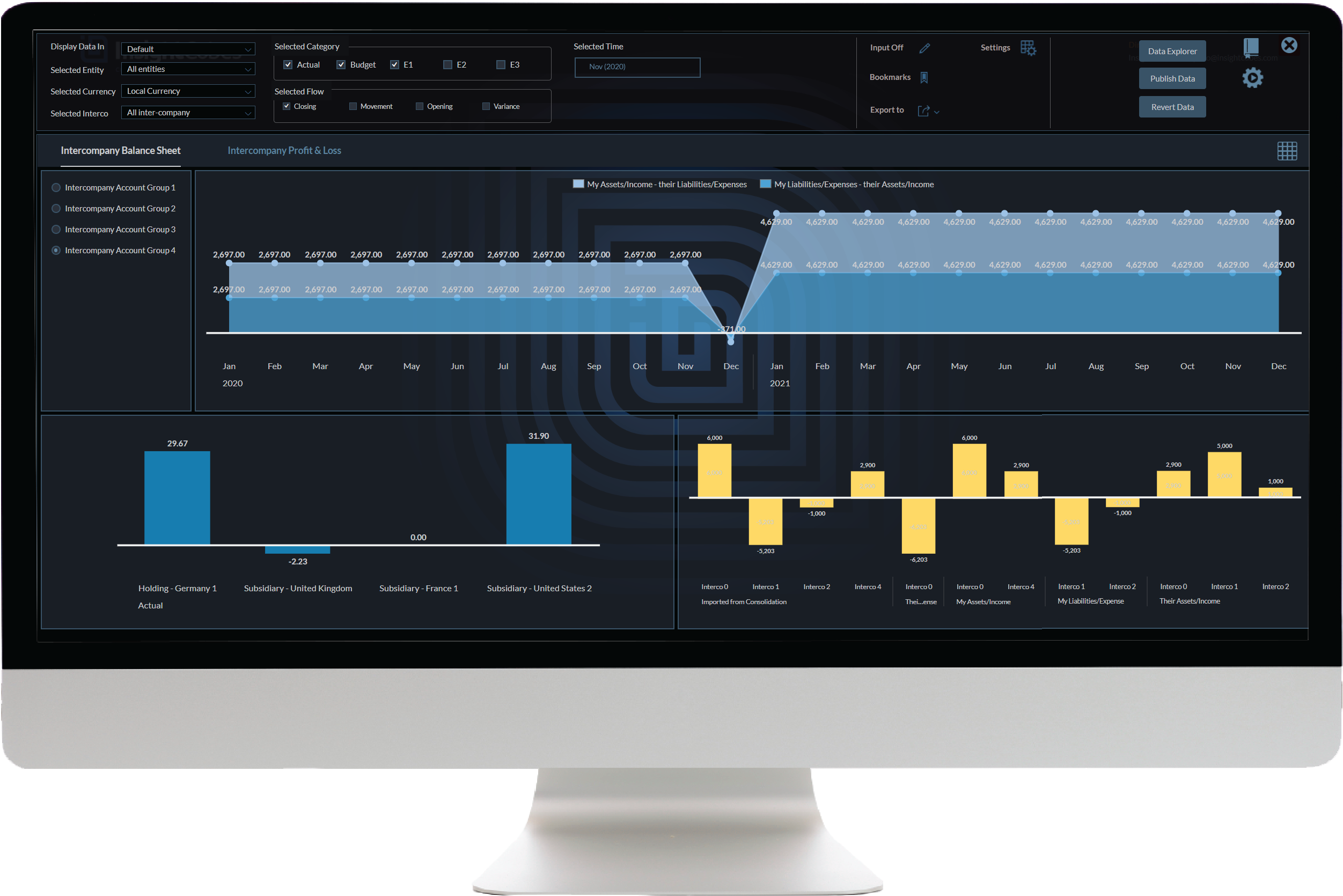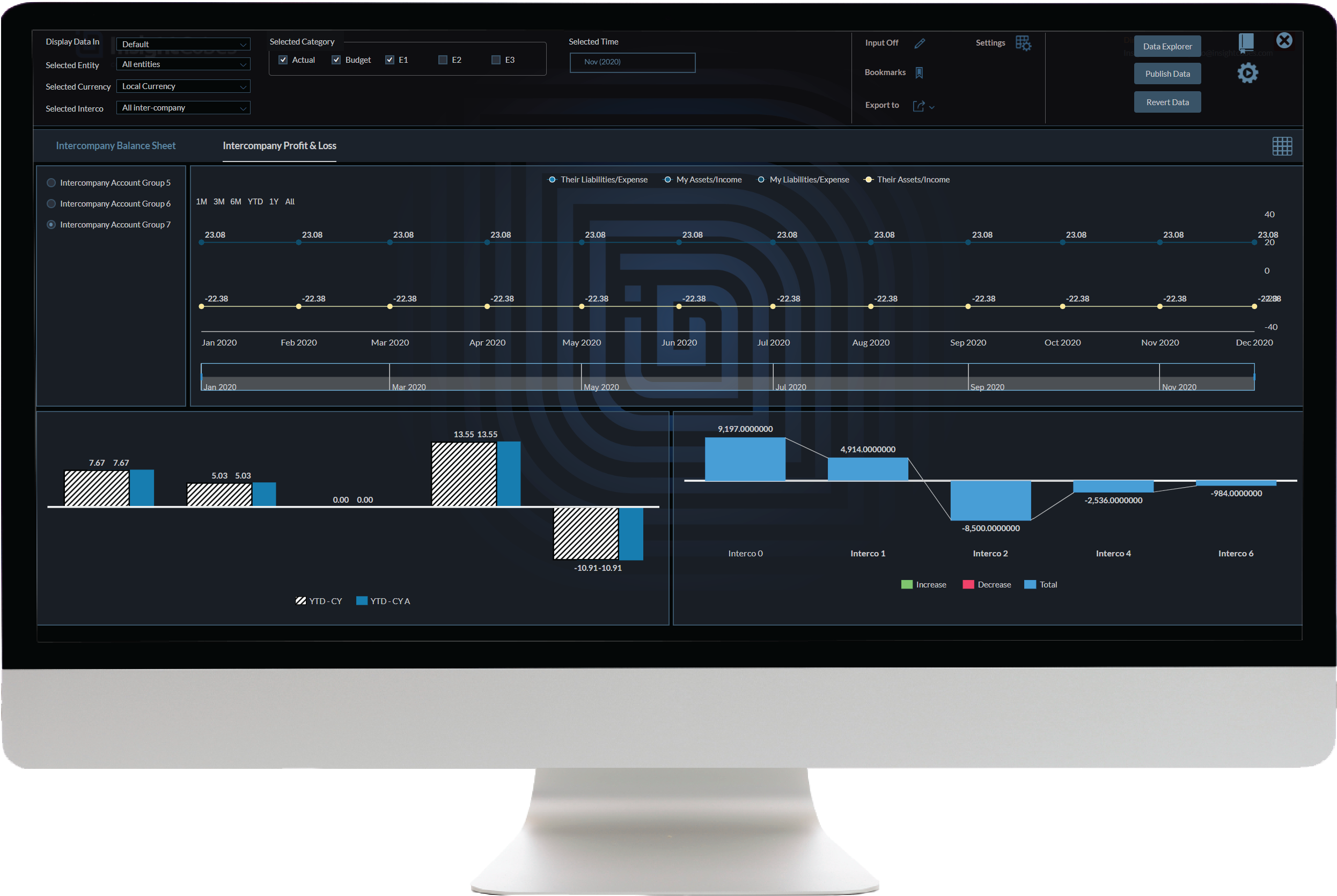 INTERCOMPANY MATCHING MODEL​
Providing self service reconciliation to subsidiaries for faster close
The Intercompany matching model includes a set of Advanced formulas, Data packages, Dashboards and stories that enables reconciliation of intercompany transactions between subsidiaries without relying on Head Office.
The Ownership model is a driving model for the Consolidation model
The model is designed to easily add Entities, with their ownership, percentage, own methods and consolidation percentage per scope.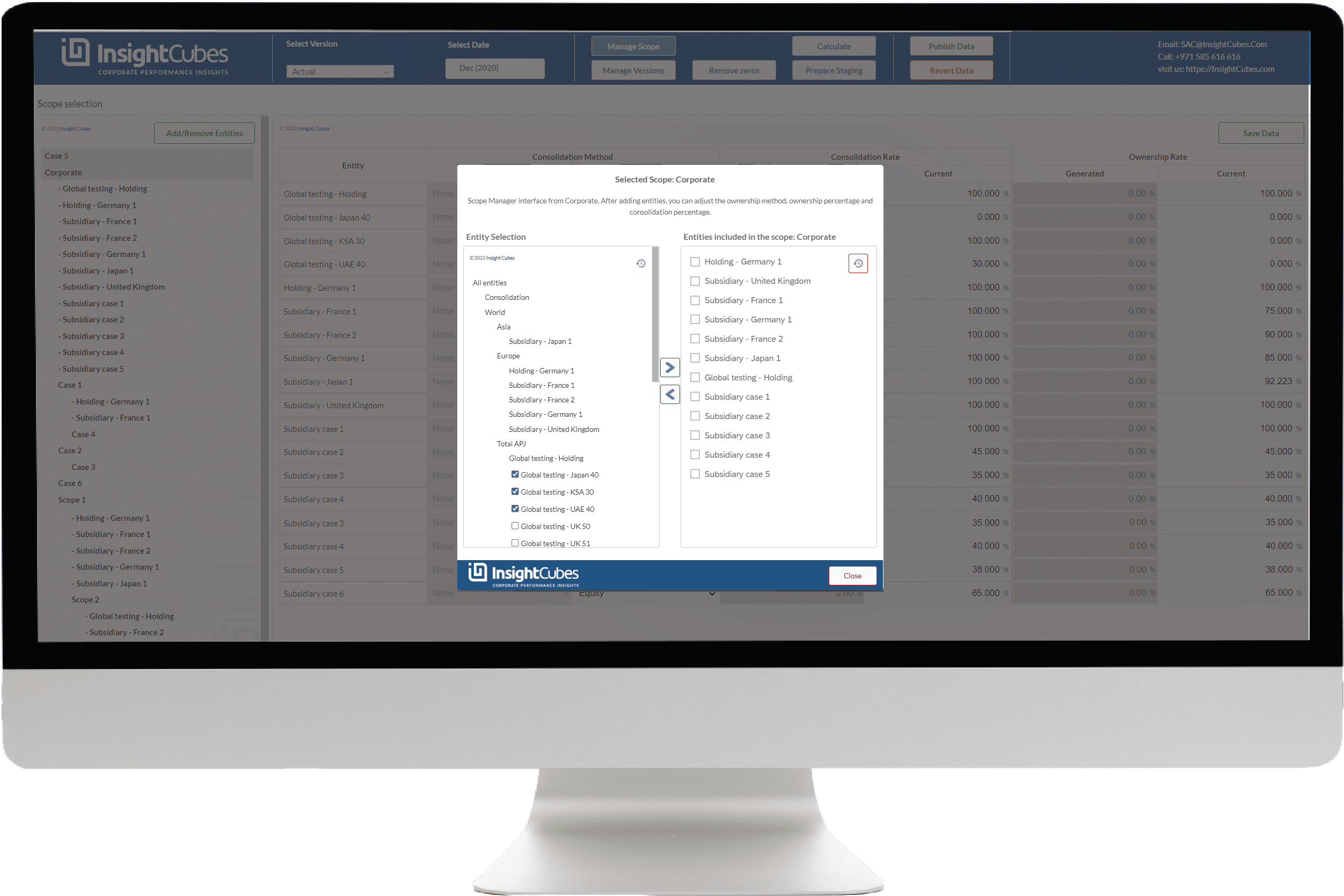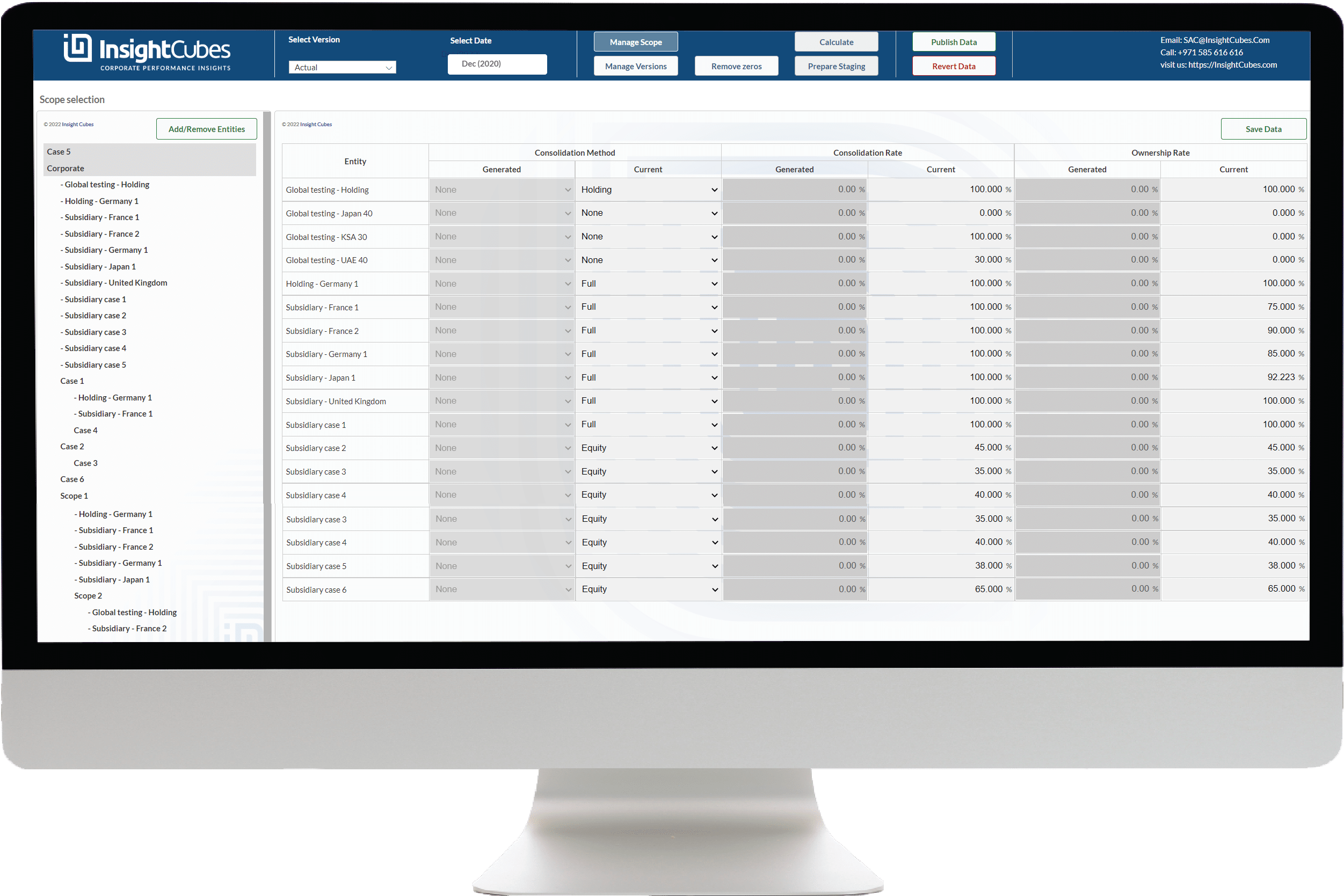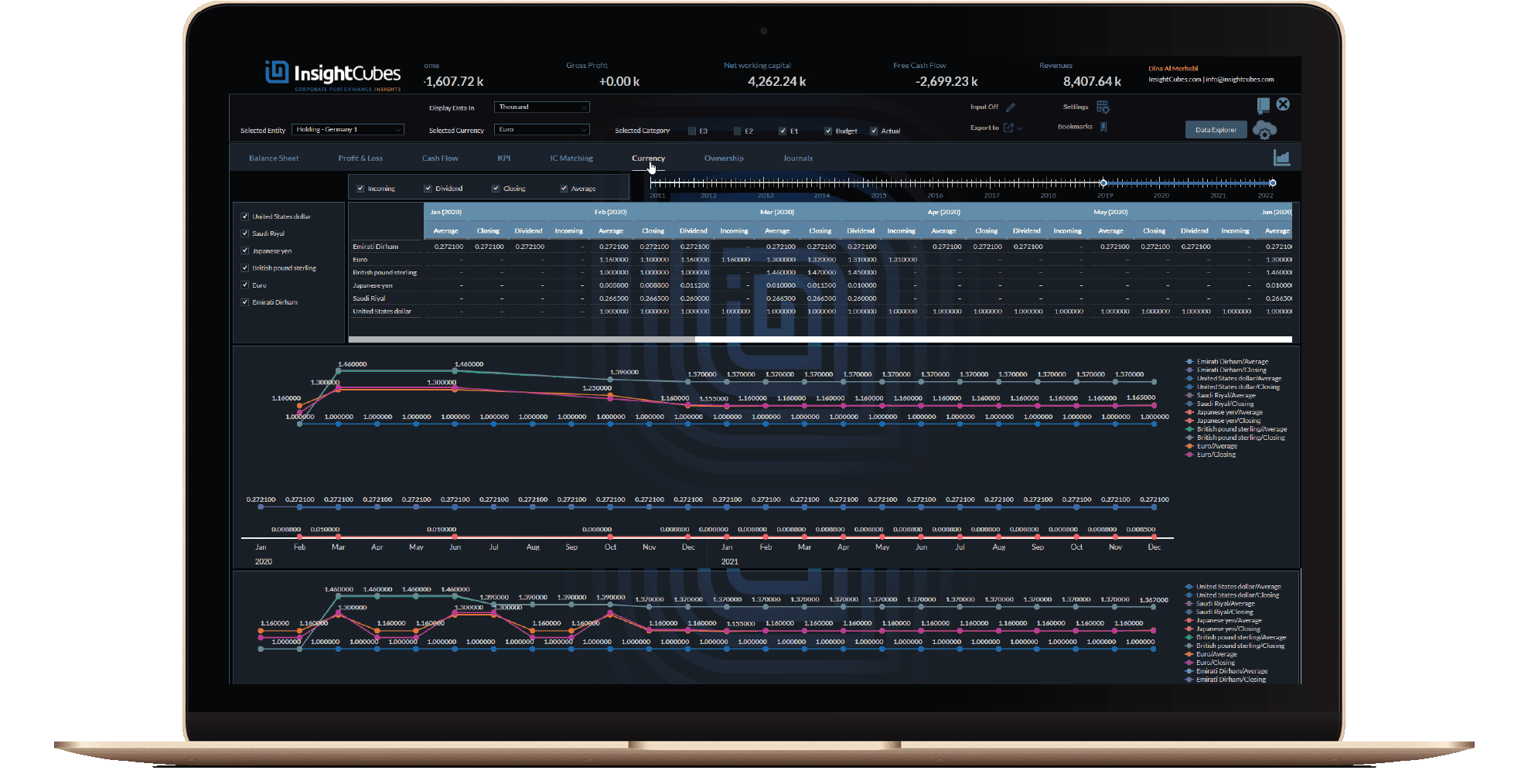 No programing is required to run the currency conversion
SAP Analytics Cloud does not provide detailed currency translation; the native currency translation considers closing and average, per account, but doesn't allow translation of balance sheet movements. To extend the capabilities of SAC, a currency model is required to act as a driving model to the consolidation model, converting the financial statements for each company, per local currency, to the multiple reporting and group currencies The table lists all the directly and indirectly owned entities under the selected scope Meanwhile, the scope selection list shows the scopes and sub scopes, in addition to the directly owned entities u der each scope.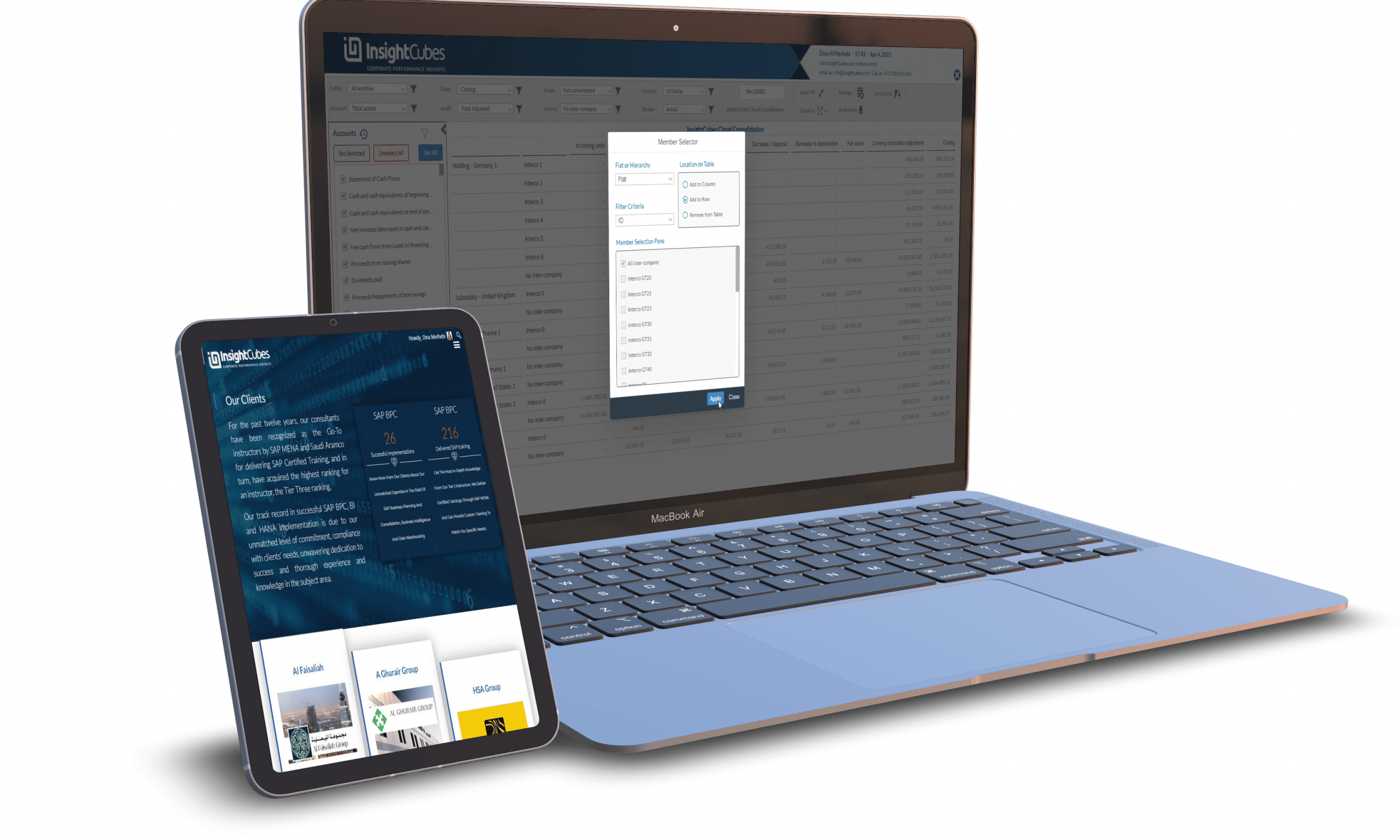 Extend your SAP Analytics Cloud with IFRS Consolidation
Know how you can replace SAP Group Reporting and SAP Business Planning and Consolidation with our Cloud Consolidation extension for SAP Analytics Cloud