What we offer – Beyond SAP Analytics
InsightCubes is a global SAP Build Partner, veteran Education Provider & expert consultancy
SAP Business Planning & Consolidation (SAP BPC)
SAP Analytics Cloud (SAC)
SAP Business Intelligence (SAP BI)
Enterprise Data Warehousing (SAP HANA and SAP BW4HANA).

With over 26 End to End implementations and hundreds of delivered SAP Certified Courses, InsightCubes is the proven expert in SAP Enterprise Performance Management solutions.
With over 200 delivered certified course, InsightCubes is the Go-To consultancy for SAP MENA many clients, across multiple industries. We deliver Certified SAP courses and tailored trainings based on need.

Combining industry and LoB expertise with SAP technology and innovation to fast track delivery of your next-generation enterprise applications, extensions and integrations.

Whether you decide to implement your SAP solution On Premise, go for cloud hosting or a hybrid, we will help you understand the implications, the Pros and Cons of each, so you make a confident decision.

Keep your SAP solution up to date with the latest enhancements and up to par with the latest business needs. Our support covers trouble shooting, installations of system upgrades and continuous enhancement.

Fast track implementation, leverage on best practices and reduce development risk by adopting our proven SAP EPM Starter kit for IFRS Consolidation (roll up + staging) and Comprehensive Planning.
Certified SAP Build Partner - Paving the way for new innovations in SAP Enterprise Performance Management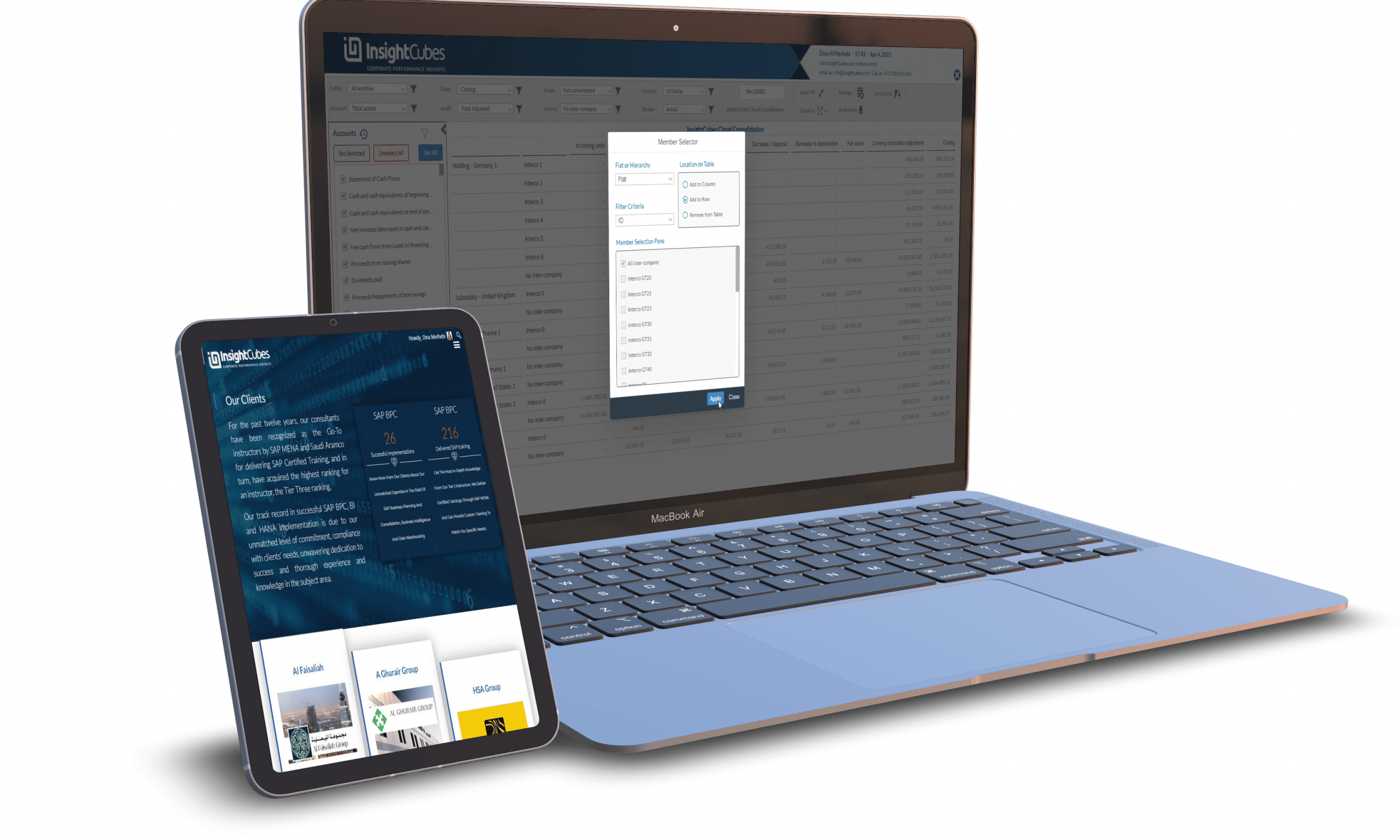 CONSOLIDATION EXTENSION FOR SAP ANALYTICS CLOUD
Automate the consolidation process natively on SAP Analytics Cloud
No additional licenses
No additional applications
No additional maintenance
Same day deployment and adoption
No dependency on SAP to release a fix
Scalable consolidation based on your corporate needs
Take full control, eliminate cost, and run IFRS Consolidation natively on SAP Analytics Cloud
Extend your SAP Analytics Cloud capabilities by adopting the Cloud Consolidation solution.
At InsightCubes, we are the unrivaled leaders in delivering unparalleled SAP EPM solutions, specializing in SAP Analytics Cloud (SAC), SAP Business Planning and Consolidation (SAP BPC), and SAP Business Intelligence (SAP BI). With a rich legacy spanning over 14 years, our expertise enabled us to developed the first and only Consolidation Extension for SAP Analytics Cloud.
As a trusted partner, we have been transforming businesses across the MENA region and Europe since 2010, providing end-to-end services that encompass every facet of the SAP journey. From infrastructure setup to comprehensive training, seamless implementations, ongoing support, and continuous enhancement, we ensure that your organization thrives in the ever-evolving digital landscape.
Our team of Certified SAP Instructors, imparts invaluable knowledge on best practices, enabling your team to harness the full potential of SAP solutions. We collaborate with you throughout the entire project life-cycle, ensuring a smooth transition and early adoption of SAP technologies, propelling your business to new heights of success.
Unlock the transformative power of SAP Analytics, driving growth, efficiency, and competitive advantage for your organization. Together, we will navigate the SAP landscape, deliver remarkable results, and shape a future of unparalleled success.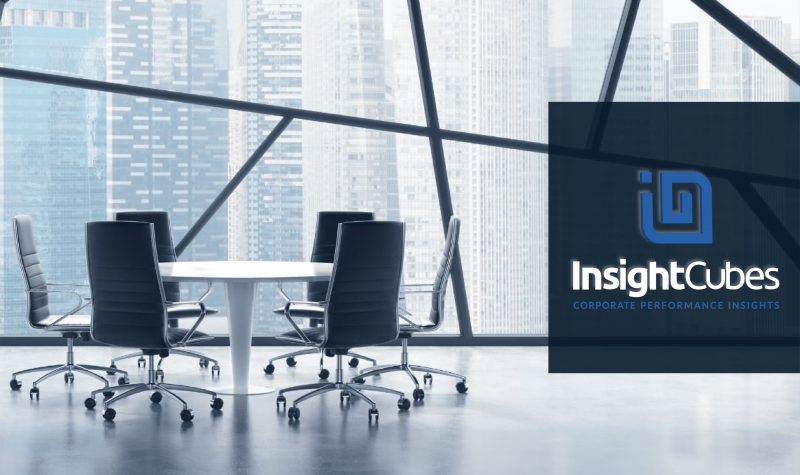 We have successfully completed multiple projects for clients with varying needs and across different industries in the MENA area. Our client industries included Government and Semi Government Oil and Gas, Government Banks, Holding companies, Manufacturing, Private banks and large hotel chains.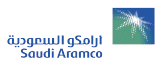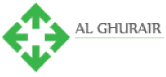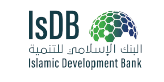 Exceptional Skills in the Field of SAP EPM, the Best Consultancy in the Field of SAP EPM, Consistently Providing the Highest Level of Quality & Grade, Highly Recommended for any Company Seeking SAP implementations.
InsightCubes delivered the Certified SAP Course (SAP Business Planning and Consolidation Reporting and Planning) for ARAMCO in Feb 2015. Great Positive personality, very knowledgeable on the subject and excellent communicators. Great efforts in following up with each and every person to make sure that everybody is following up. I will be very pleased to have more courses in the future.
With an excellent co-operation, dynamic mindset, full of energy person, I enjoyed working with him during the period of SAP implementation in both Egypt & Lebanon, as he was playing a vital role in Maersk Lebanon within his area of responsibility during the implementation period to ensure a total successful SAP implementation which reflects positively after the rolling out, thanks my dear friend for your dedicated efforts.
InsightCubes implemented SAP BPC in the company I am working for, and I was the project Manager for that project from my company's side, hence I am in a very good position to give recommendation as a direct customer who was interacting with him on day to day basis. Very detail oriented, thorough and hard working team... nth level of documentation and planning before implementation. very helpful and cooperative with us, even after implementation. I would wish the best of luck for all future endeavors.
Never met such a confident person on his technology in my whole journey!! Awesome to work with him. He revamped the whole BPC solution in 1 month with best results same which was designed and implemented in 6 months!!! Ah Ah!! he has data-center in his backpack.
InsightCubes was a savior when we were struggling to implement BPC with another partner for almost 2 years. He single-handedly transformed the project by redesigning the entire solution within 2 months and saved our project and interest of all stake holders, which proved his caliber. I strongly beleive his presence in any BPC project will assure guaranteed success.