Get the high end solution without the high end bill
An end-to-end offering for your SAP hosting, implementation, support and licenses in a pay-as-you-go approach. It is a simple and flexible price model based on your need, spanning between 2 to 7 years. The SAP PMC approach brings experts closer to their clients, reduces total cost of ownership and ensures that your solution is supported by the experts. Want to know more? Send us an inquiry by clicking on below Icon.
By definition, the managed cloud environment is ready and waiting, avoiding delays associated with buying and installing hardware and networks. The repeatable platform and solution results in a streamlined implementation, rather than a traditional extended project timeline to accommodate extensive customization. By using InsightCubes Partner Managed Cloud, customers benefit by having access to our SAP Starter Kits, spanning across IFRS Consolidation (staging and rollup), Manpower and Headcount Planning, Revenue Planning, Opex, Capex, Fixed Asset planning, demand and supply machine, in addition to all the dynamic reports and BI dashboards. We simply adjust, tweak and extend!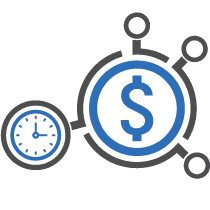 Why Partner Managed Cloud is Attractive to Customers
Annual compounded growth between 2010 and 2016
of cloud budgets are allocated to private cloud
Lower total cost of ownership
of the saving in first year
The Partner managed Cloud is an opportunity for solution providers to deliver SAP solutions through an OpEx consumption model.
As a Partner managed Cloud, InsightCubes can offer customers a full end-to-end service, from software acquisition to ongoing care and enhancement of the SAP solution; all that of which is packaged into one OpEx agreement. This gives InsightCubes the complete flexibility to tailor contracts with our clients based on the terms, conditions and price suitable for the engagement; incorporating specific or all our services and spanning across all the SAP applications that we specialize in.