InsightCubes specialized in a set of SAP software that empowers your company with budgeting, planning, disclosure management and financial consolidation solutions, in addition to master data management, data warehousing, in memory databases, dashboard, predictive analytics, and real time integration with your heterogeneous data source.

Integrate, process, and analyze real-time information
Synchronize data from across your entire infrastructure, using a single cloud platform built on top of HANA in-memory database, to budget, plan, forecast, and run consolidation with Predictive analytic.

Forecast, Budget, Plan & Consolidate Financial Statements
A scalable, unified and streamlined solution for your corporate planning, budgeting, forecasting, financial consolidation and analytics, from a single source of truth with intuitive user interface.
Support your growth with a single, centralized platform for reporting & visualization
This suite is a flexible & scalable set of solutions that simplify data manipulation & share information across a corporate environment.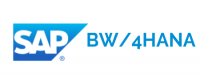 Integrate your source systems into one Data warehouse with Simplified modelling & administration
SAP BW4HANA is the next-generation of business house technology; completely optimized and tailored to run purely on SAP HANA database. Simpler, easier to maintain, more flexible and less error-prone.

Compress your data in SAP HANA Enterprise cloud for unmatched live analytics.
The next generation in Database Technology is HANA. Unlike conventional databases, HANA reduces the size of your data footprint by a factor of 9 to 16, providing unmatched Live Analytics.