Synchronize data from across your entire infrastructure, using a single cloud platform built on top of HANA in-memory database, to budget, plan, forecast, & run consolidation with Predictive analytics
What is SAP Analytics Cloud
SAP Analytics Cloud serves as a unified solution catering to both business intelligence and enterprise planning needs. It seamlessly incorporates predictive analytics and machine learning technology, offering a comprehensive platform. This augmentation is designed to facilitate data-driven decisions, combining business intelligence, enterprise planning, and augmented analytics into a cohesive interface.
The platform boasts self-service reporting tools, collaborative features, and process automation capabilities. It ensures smooth data integration across multiple systems and introduces Machine Learning and Augmented Analytics functionalities, enabling effective planning and predictive decision-making.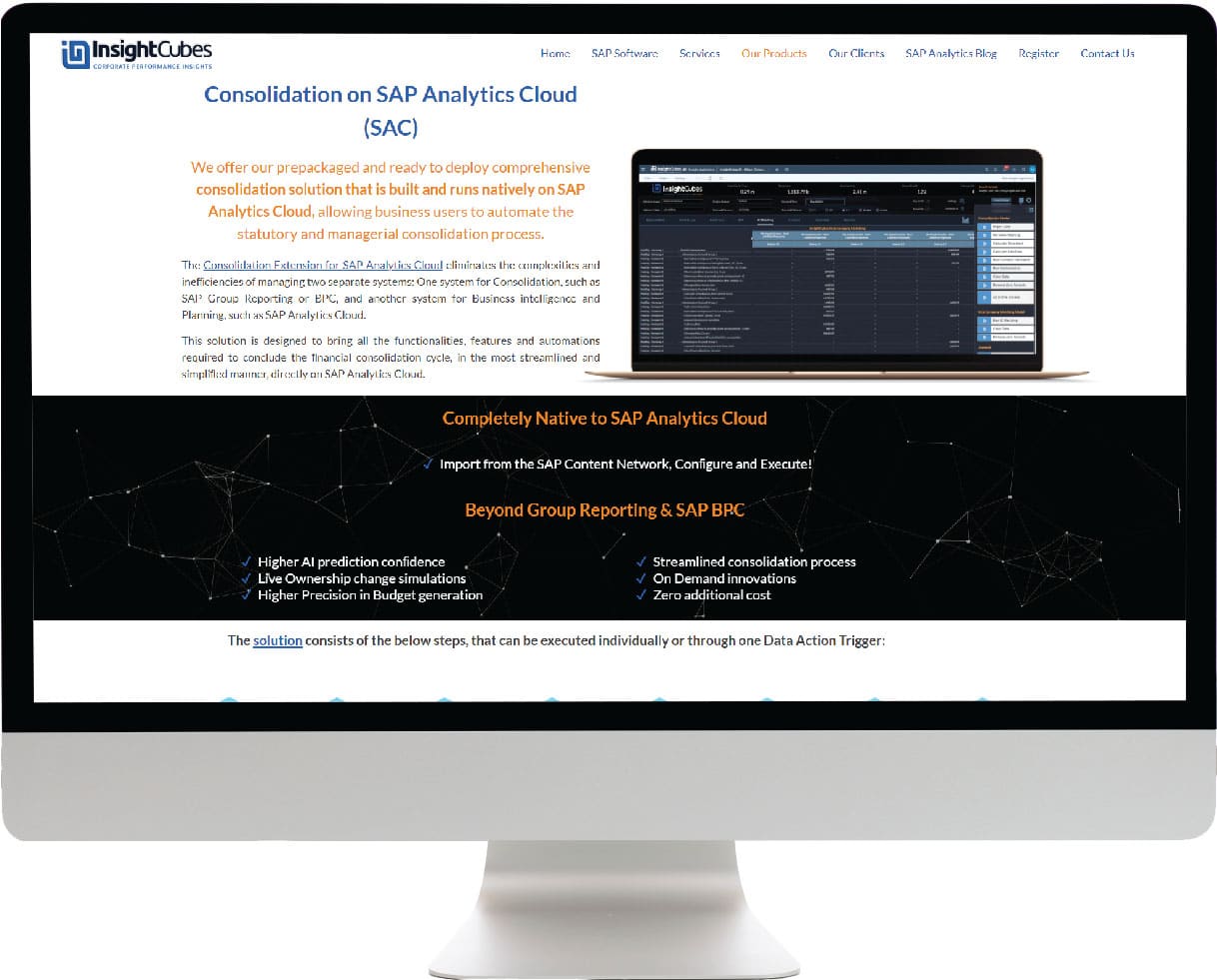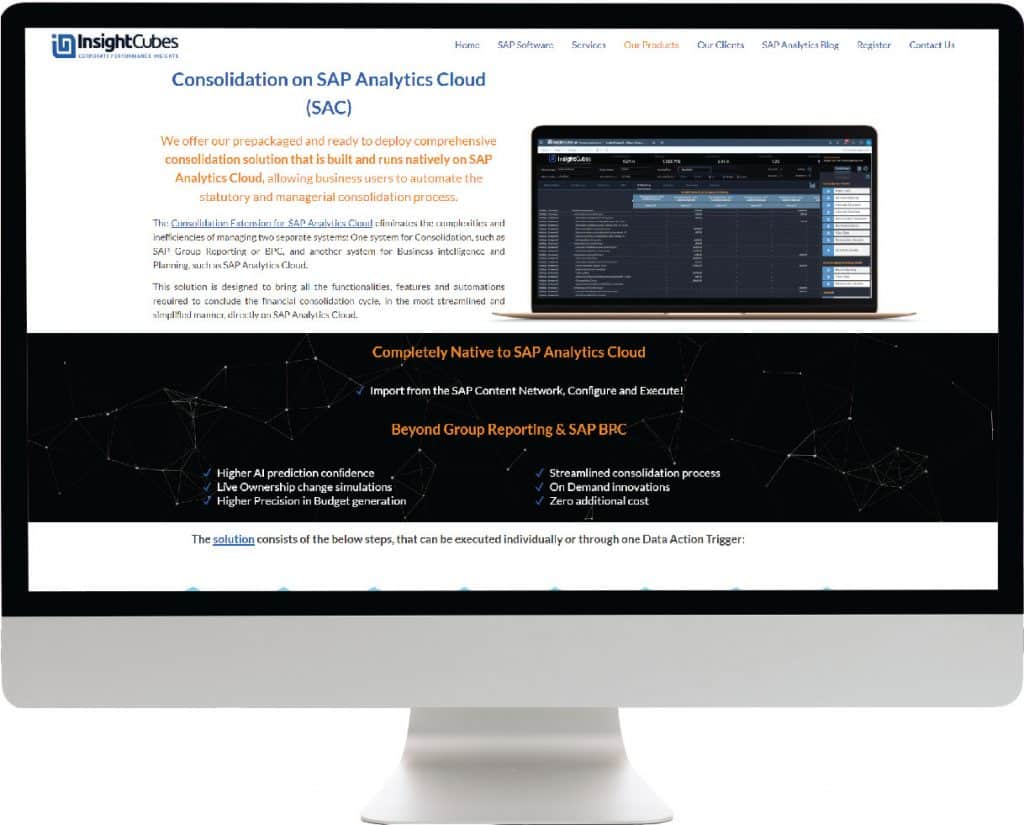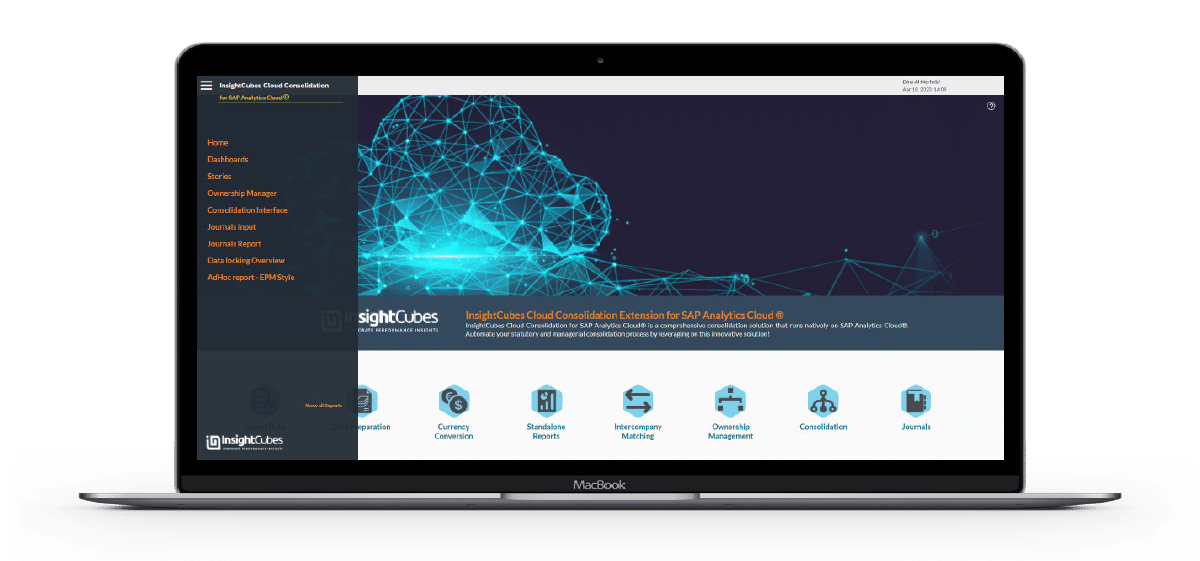 SAP Analytics Cloud allows users to uncover hidden relationships, patterns, and data outliers by utilizing advanced machine learning and artificial intelligence capabilities. The system generates AI-based plans, forecasts, and predictions, translating insights into practical strategies.
As a cloud-based system, you can perform all these tasks from anywhere, on any device. SAP Analytics Cloud provides the analytics foundation for the SAP's Business Technology Platform (SAP BTP).
The SAP Business Technology Platform is the glue that holds everything together. It allows customers to harness the power of data: from managing the amount (SAP S/4HANA) and span (SAP Data Intelligence) to ensuring the quality (SAP Data Warehouse Cloud) and ultimately using it to make intelligent business decisions (SAP Analytics Cloud).
SAP Analytics Cloud (SAC) is the next step in the evolution of decision-making, augmenting artificial intelligence as an assistant to anyone in the organization to analyze the data that they manage, generate predictive forecasts based on machine learning and create their own Business Intelligence reports.
SAP Analytics Cloud Core Functions
Empower business users to work safely and securely with governed data and create interactive stories and dashboards. Uncover and deliver actionable insights across the enterprise with intuitive self-service analytics.
Automatically receive strategic insights with SAP Analytics Cloud's embedded artificial intelligence (AI) and machine learning (ML) technology, allowing you to go from insight to action in a fraction of the time. Avoid agenda-driven decision making by unveiling the true story of what is driving your business.
Make end-to-end decisions with confidence in one single work flow, from planning to insights. Drive better business outcomes and gain full alignment across all business areas with extended planning and analysis in SAP Analytics Cloud.
Enterprise Platform Services
Gain a holistic view of your business in seconds with a seamless blending of multiple data sources. Live connections to both cloud and on-premises data sources eliminate silos and streamline secured access to information. This enables end-to-end analytics for the intelligent enterprise.
SAP Analytics Cloud's Features
Analysis and Data visualization
Users can generate reports or dashboards to describe data in presentation-style documents that uses charts, visualizations, text, images, and pictograms using Stories and Analytic Applications. Stories and Analytic Applications are used to report and analyze data from the models they are connected to (or embedded models) and enter data into these models, for planning, budgeting, and forecasting purposes.
Currency conversion is a feature in SAP Analytics Cloud that enables the conversion from source currency to destination currency in multiple ways, using conversion procedures. This way, you can model and plan on multiple currencies like transaction, local, or group currencies.
To ensure higher efficiency throughout the planning and reporting processes, SAP Analytics Cloud provides features covering Discussions among users, commenting to offer feedback on specific elements in a story.
Integration with Source Systems
Acquisition of data from sources is done using several types of connectors; mainly to load data into SAP Analytics Cloud's models (data is replicated from source to destination using wranglers) or to generate a live connection (data is not replicated into the model but read live). SAP Analytics Cloud can connect to a myriad of external systems to achieve this. Import connections will replicate the source system's data into SAC, meanwhile Live connections (which are subdivided into three: CORD/Direct, Tunnel and Reverse proxy) will not store data in SAC.
Modeling and Data Storage
SAP Analytics Cloud enables the creation of Import and Live models, as data providers for reports and dashboards. Administrators can design the required architecture of the models by adding and removing dimensions and measures. SAP Analytics Cloud provides two main types of models: Live Models (do not store data; they read live data from specific sources) and Import models (store data; and are further divided into two types: Analytical Models and Live Models). Both can be geo-enriched with coordinates for use of maps in reports. Lastly, Data sets are also a form of "models" and can be used for Ad-Hoc reporting.
 Security in SAP Analytics Cloud is used to control access to data and also access to objects. Controlling access to objects (i.e., who can create a model) is accomplished via roles. Controlling data access (i.e., who can view the data for what region) is accomplished primarily via data access control in dimensions.
Calendars are used to organize workflows and align users in the set of tasks they need to complete to conclude a specific process
SAP Analytics Cloud can also help your business make smarter decisions faster with AI-driven insights by seamlessly integrating AI technologies such as Machine Learning (ML), Natural Language Query (NLQ), and Natural Language Generation (NLG).
The capabilities of this technology include:
Search to Insight: lets you ask questions in plain language which automatically generates visualizations with your answers using artificial intelligence.
Smart Insights: allows you to quickly develop a clear understanding of intricate aspects of your business data.
Smart Discovery: uses artificial intelligence to analyze that data and generate a story consisting of Overview, Key Influencers, Unexpected Values, and Simulation pages.
Smart Predict: Predictive forecasting uses historical data to predict future possibilities. The more historical data there is, the more accurate the prediction. Predictive forecasting takes different values into account, and looks at trends, cycles, and fluctuations in your data. This data-driven approach optimizes your planning process as it is based on facts, not feelings.
Smart grouping: used on scatterplot charts to group clusters of data based on common underlying values.
Predictive Scenarios: Users can train their own AI models covering Classification, regression, and time series
Extending the Capabilities of SAP Analytics Cloud
Insightcubes provides a certified Consolidation Extension for SAP Analytics Cloud enabling native, full fledged consolidation capabilities on SAC. The Consolidation on SAP Analytics Cloud covers multiple methods of consolidation (Holding, Full, Proportionate and Equity) and includes a set of preconfigured eliminations and adjustments to provide consolidated financial statements. The solution also goes beyond the native capabilities of SAC by providing detailed currency conversion with CTA, managing the ownership structure for as many consolidation scopes as required, automated intercompany matching and reconciliation, along with the ability to create journal entries.
Real Estate Planning and Analysis
Project based planning (CapEx)
Revenue/Sales planning
OpEx planning
Fixed asset planning
Human resource and Workforce planning