Maintain and enhance your SAP applications
SAP applications are subject to continuous changes; whether it is release of new support packages, new enhancement packages or simply new client requirements. One of the services we provide our existing and new clients is continuous support and enhancement, either packaged with implementation and licensing or as a separate engagement.
Clients that already have SAP applications deployed by other vendors can request a free overall assessment of the applications; covering core, technical and functional. A detailed understanding of the underlying design is drafted and used to plan the required enhancements and fixes, if needed, to match client's current and future requirements.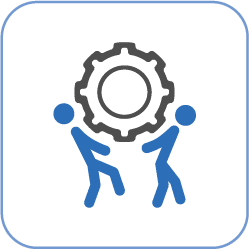 Our existing clients have been benefiting from our significant experience in assessing, planning, and implementing SAP enhancements, upgrades and continuous support of their SAP software.
Active monitoring of SAP and third-party systems
Keep all tiers updated with the latest SAP releases
Support and guidance to business users
Continuous enhancement to meet ongoing needs