CONSOLIDATION EXTENSION FOR SAP ANALYTICS CLOUD
This First and Only Consolidation Extension for
SAP Analytics Cloud®.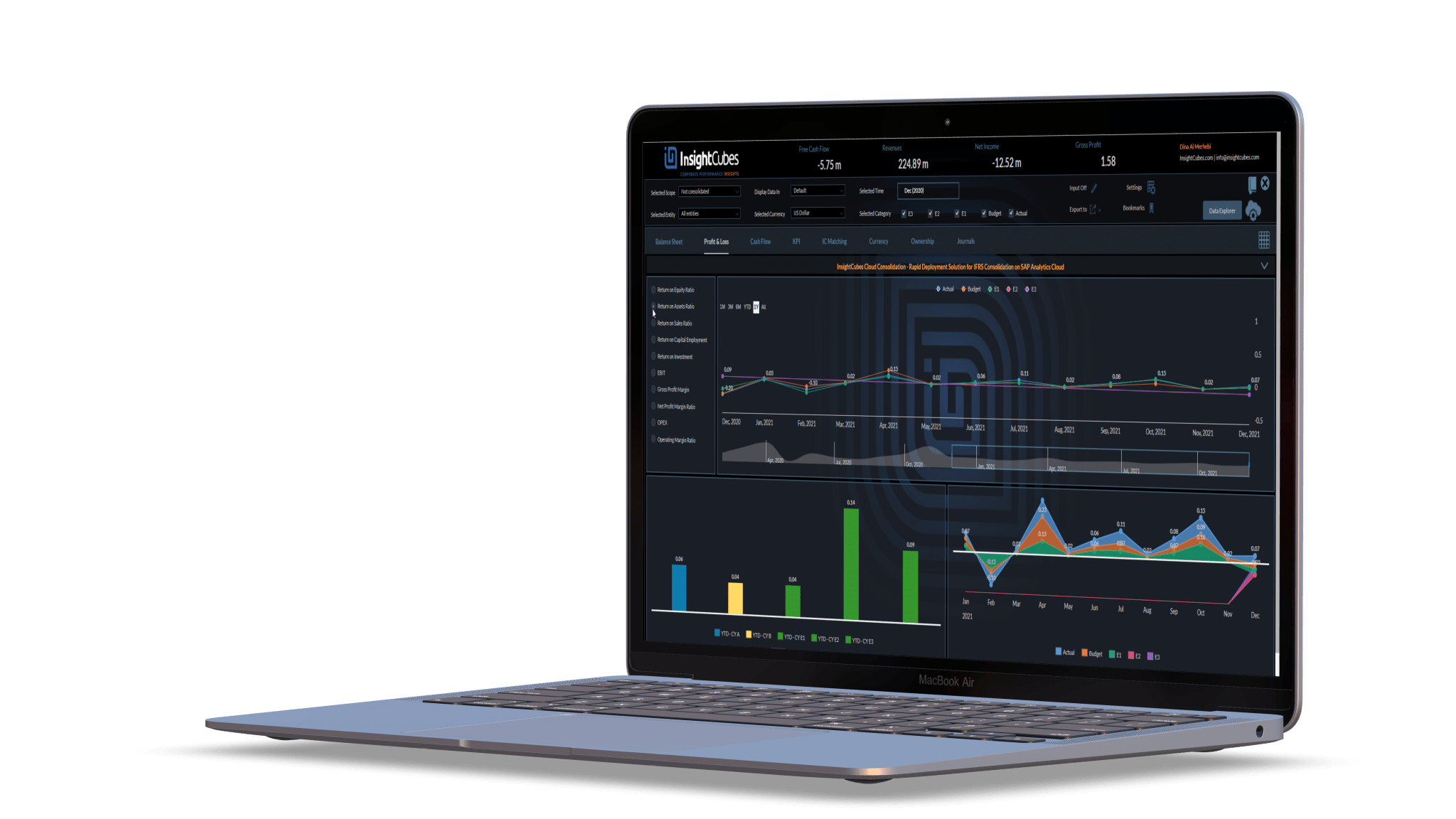 Cloud Consolidation Model
Detailed and scalable IFRS Consolidation using our custom Advanced formulas and widgets.
Natively automate the consolidation process on SAP Analytics Cloud by using our comprehensive and scalable Cloud Consolidation Extension. The solution is prebuilt with all the dashboards, workflows, logic and functionalities needed to automate the consolidation process; manage ownership across the group, specify the conversion rates, run currency conversion, run IFRS consolidation and enter journal adjustments, if needed.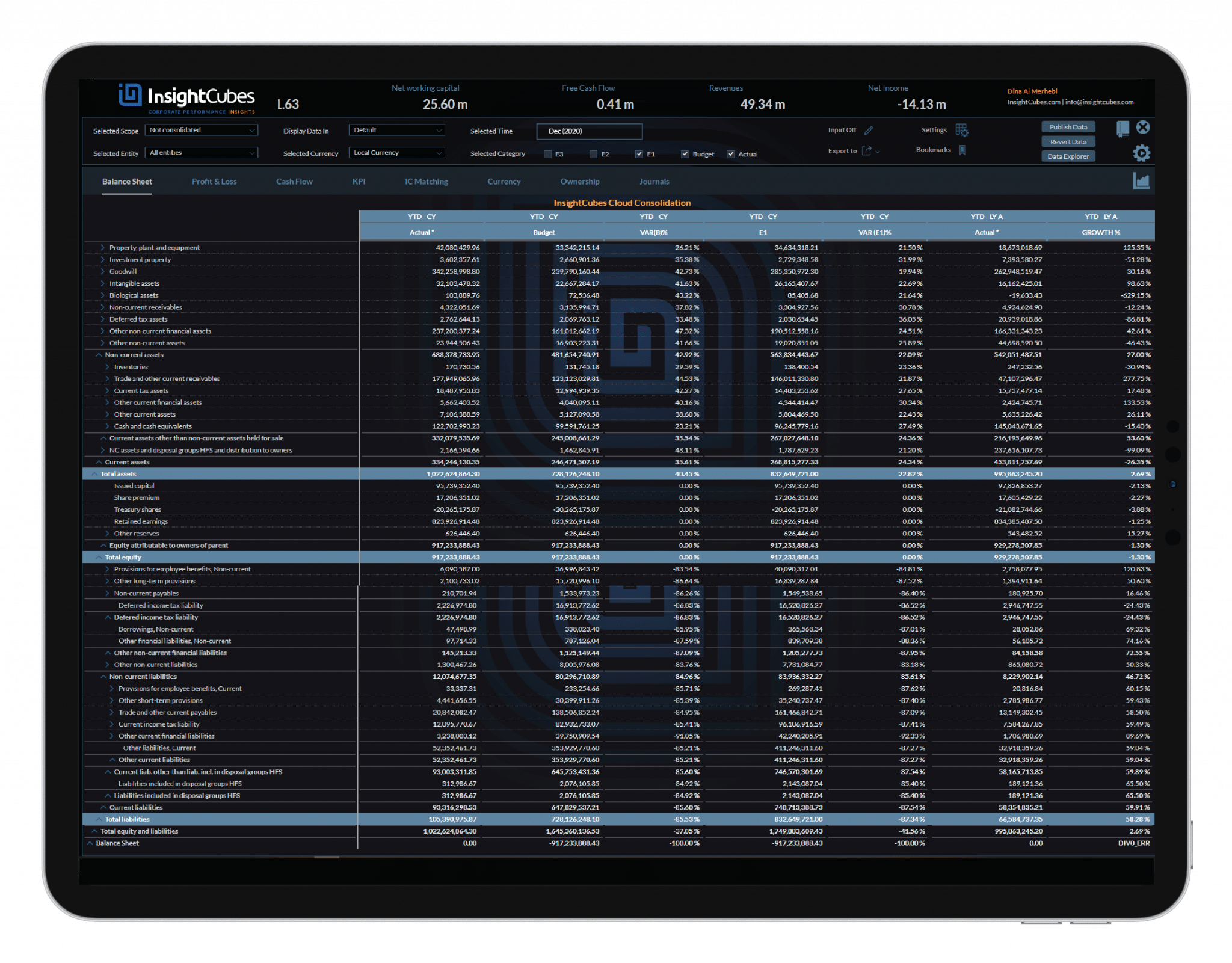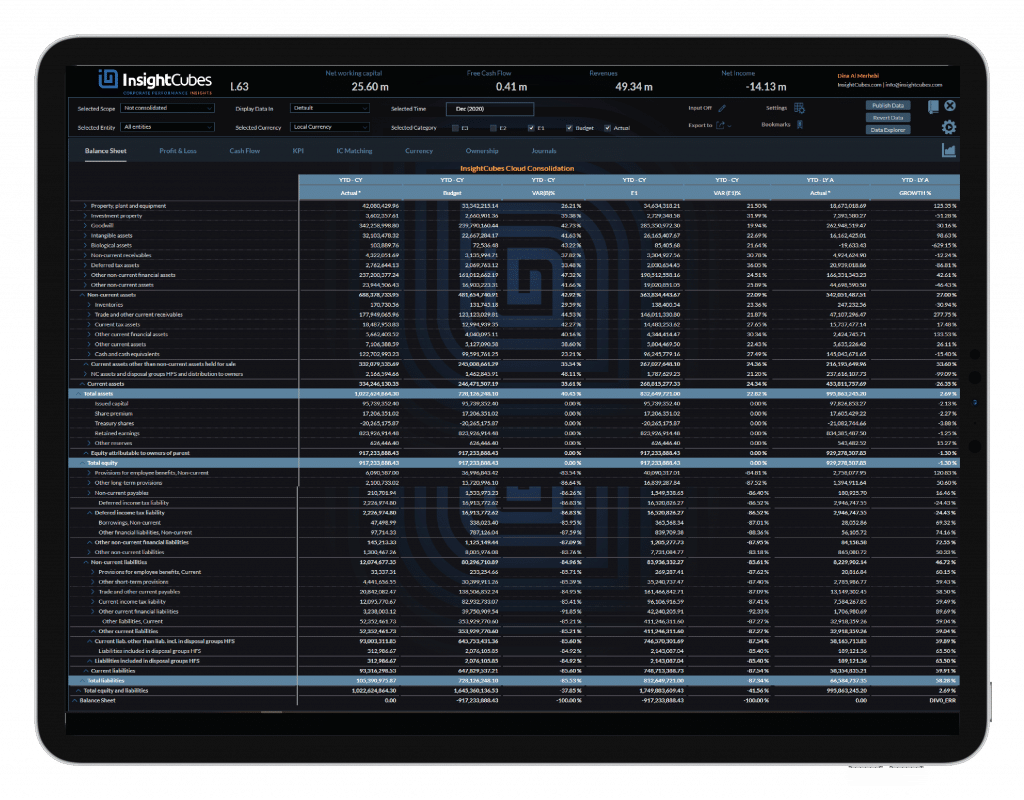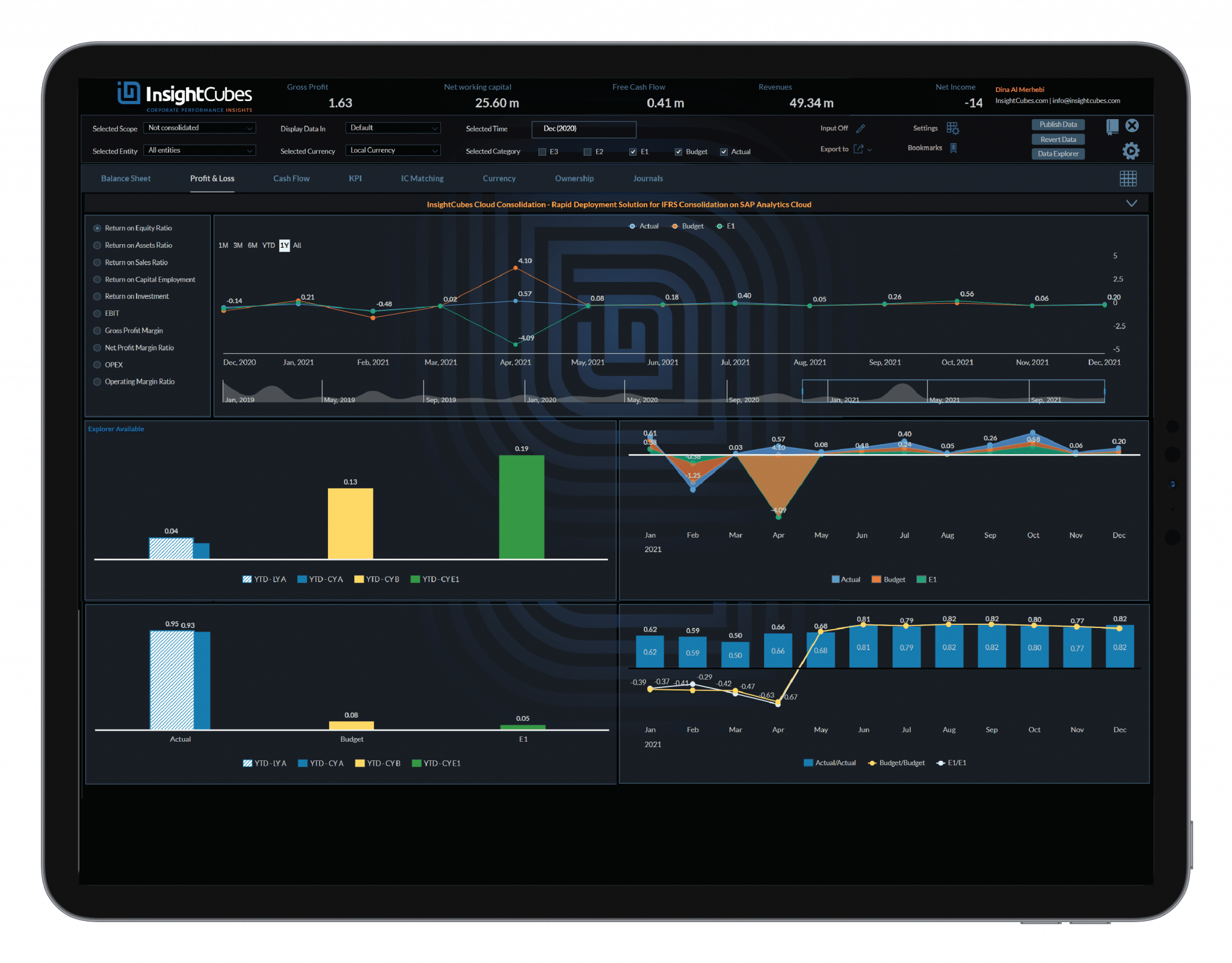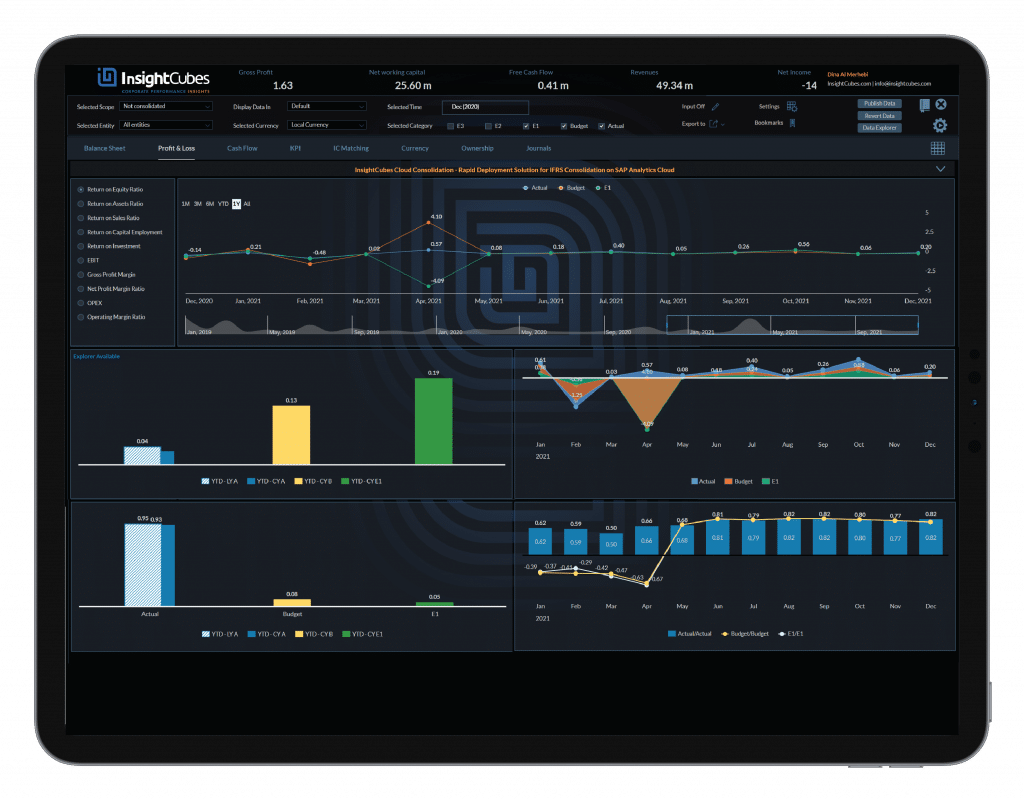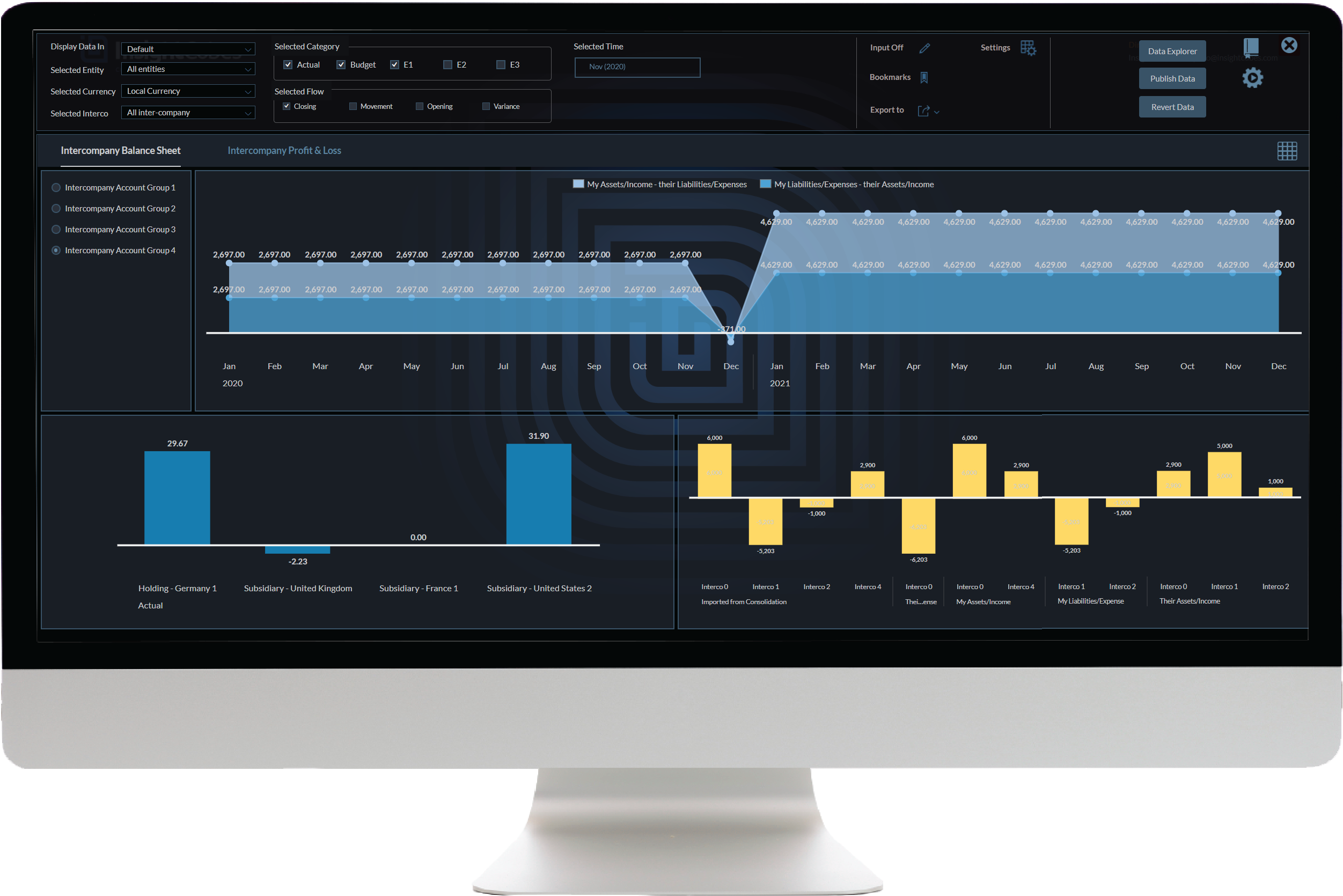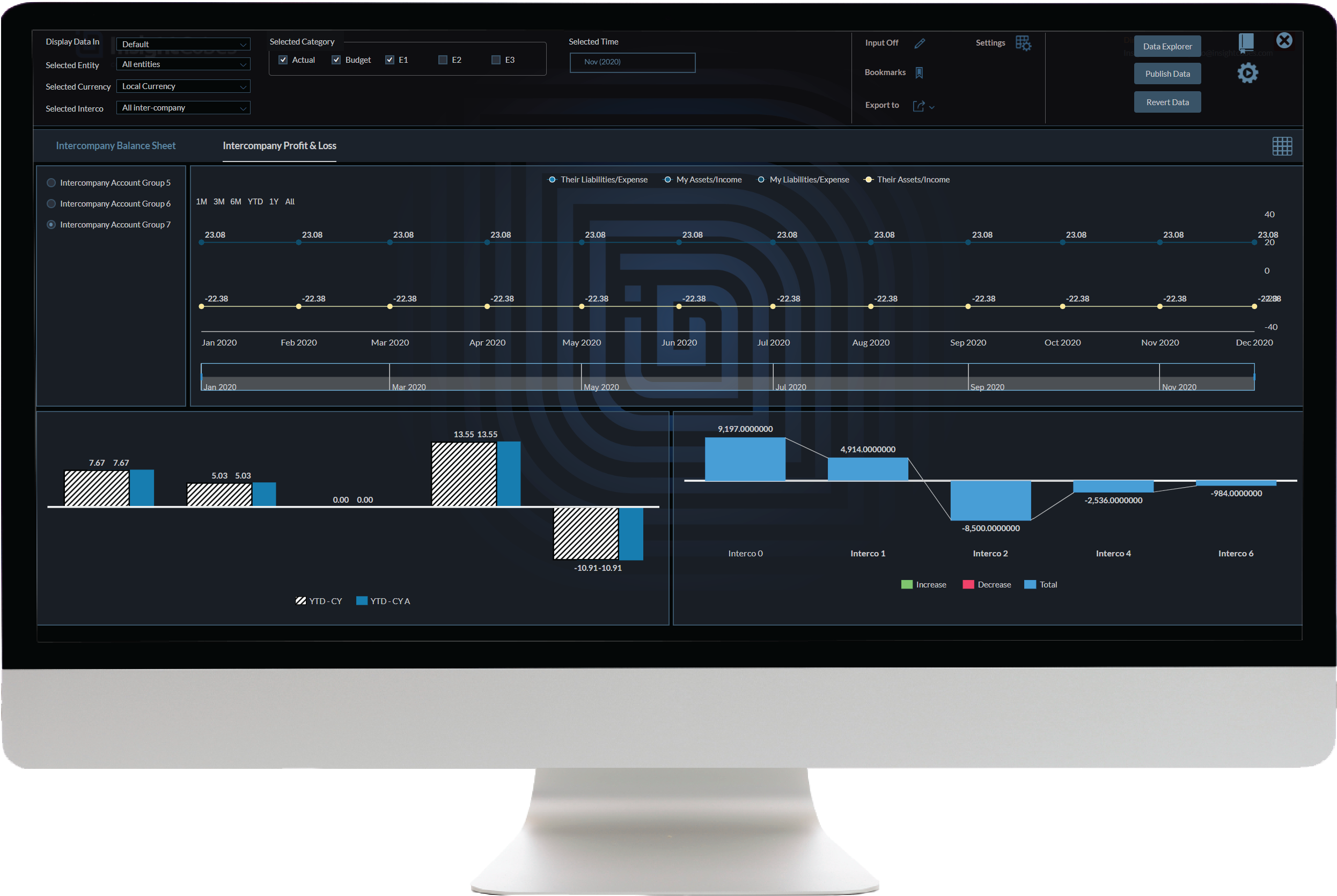 INTERCOMPANY MATCHING MODEL​
Providing self service reconciliation to subsidiaries for faster close
Speed up your intercompany reconciliation process from company close to prepare the group level financial reports. This model provides self-service reconciliation to subsidiaries for faster close, by matching their balances and showing differences
The Ownership model is a driving model for the Consolidation model
Create consolidation scopes and manage ownership structure between holding, the subsidiaries and affiliates within each scope and across the group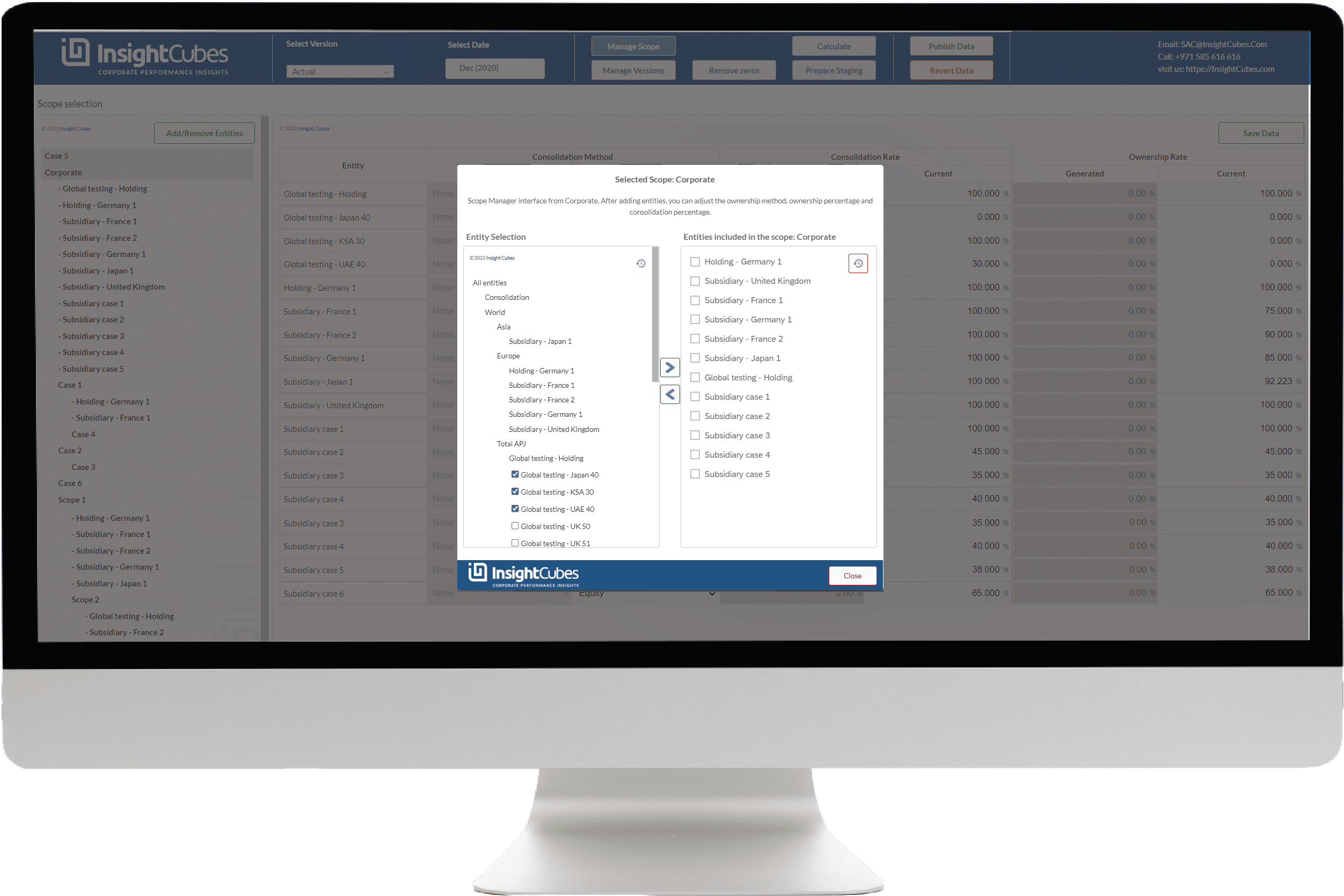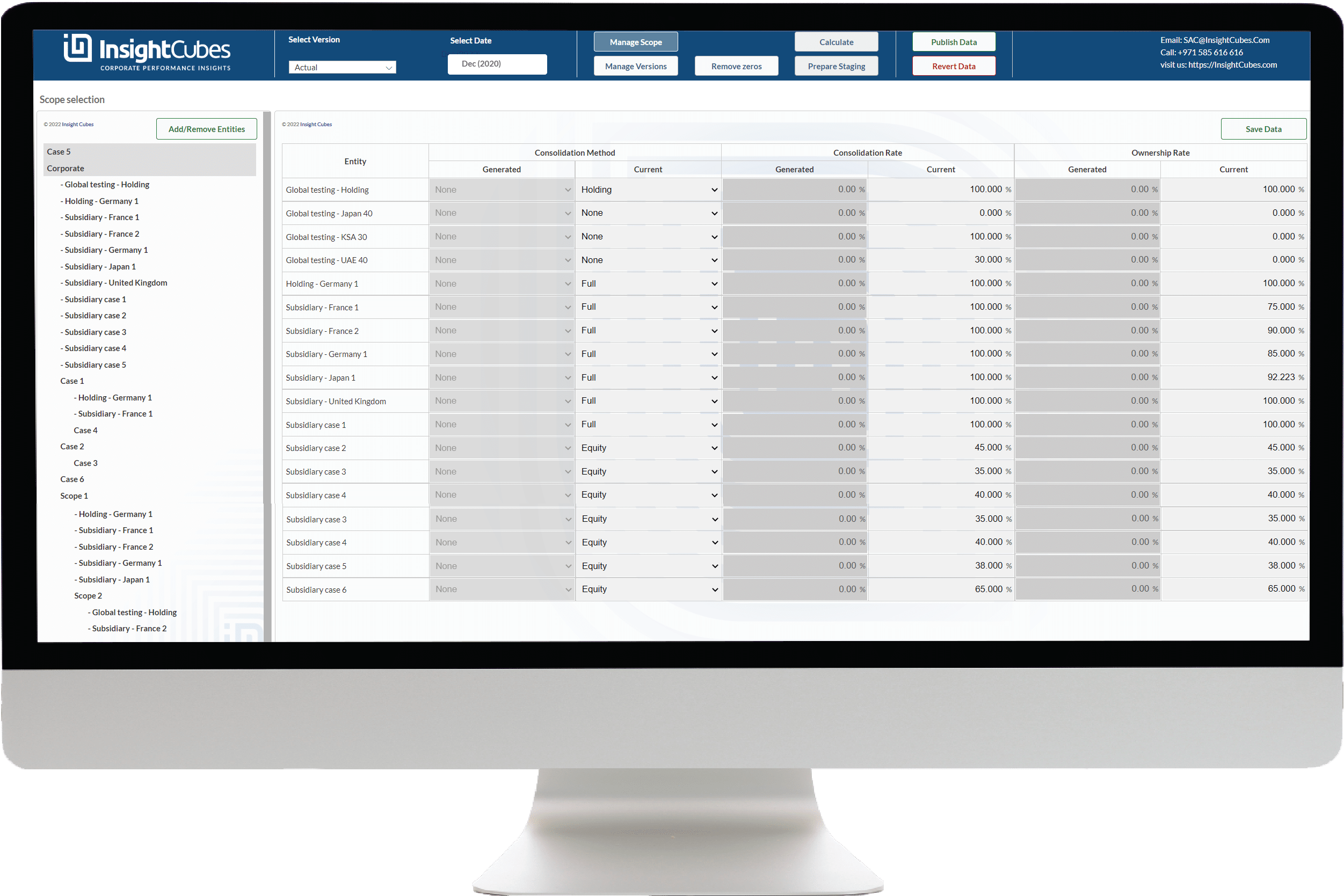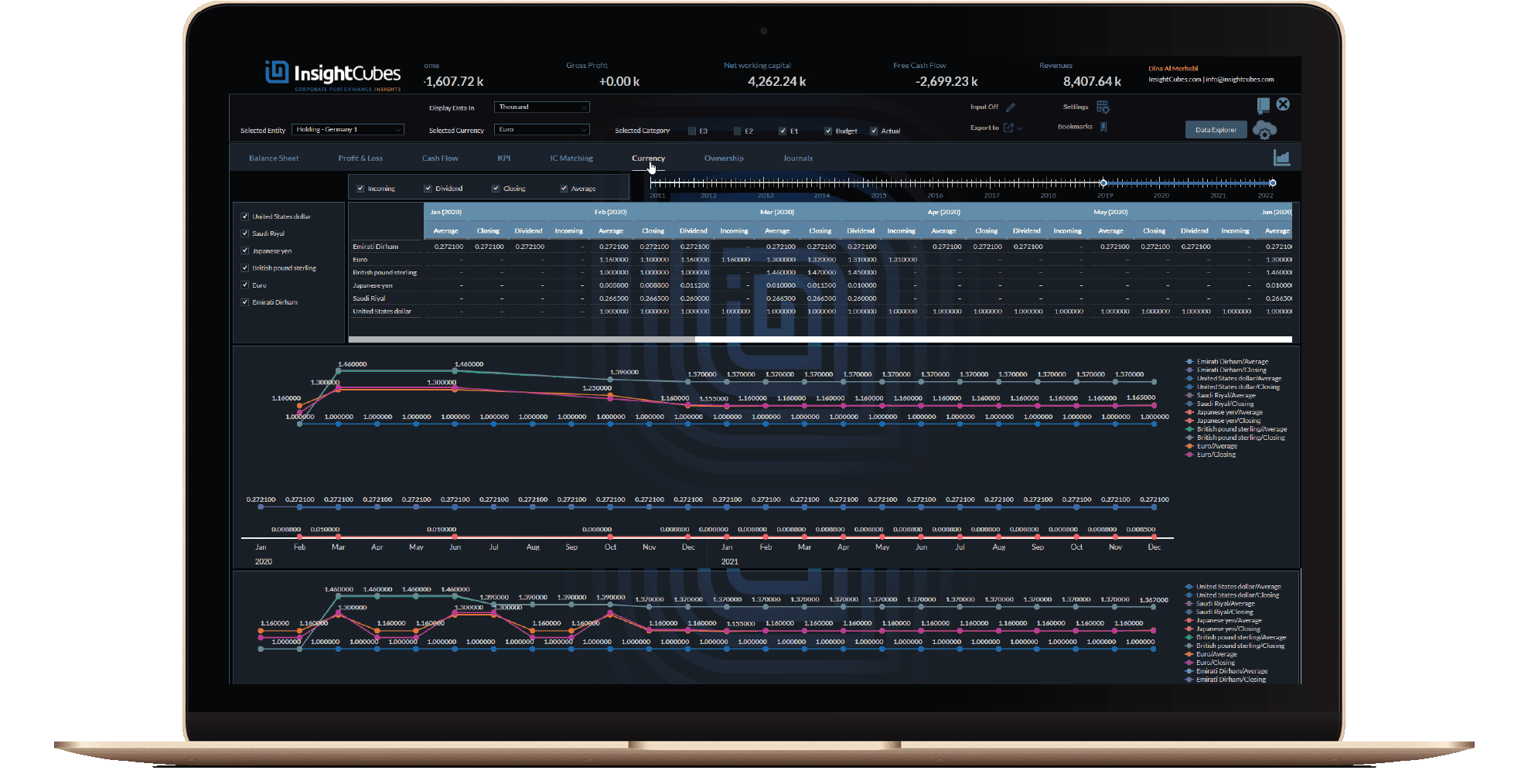 Run detailed currency conversions for each transaction type
Going beyond the native capabilities of SAP Analytics Cloud, the Rates Model enables detailed level of currency conversion.
You can convert the financial statements using global or entity specific rate. Each movement in the balance sheet can be converted at a specific rate, and a CTA is generated automatically.
Make any manual reclassification and adjustments to the standalone or consolidated financial statements by entering manual journals, whenever needed. The application allows parking the values in debit and credit form for approval, and posting the net values to the consolidation model.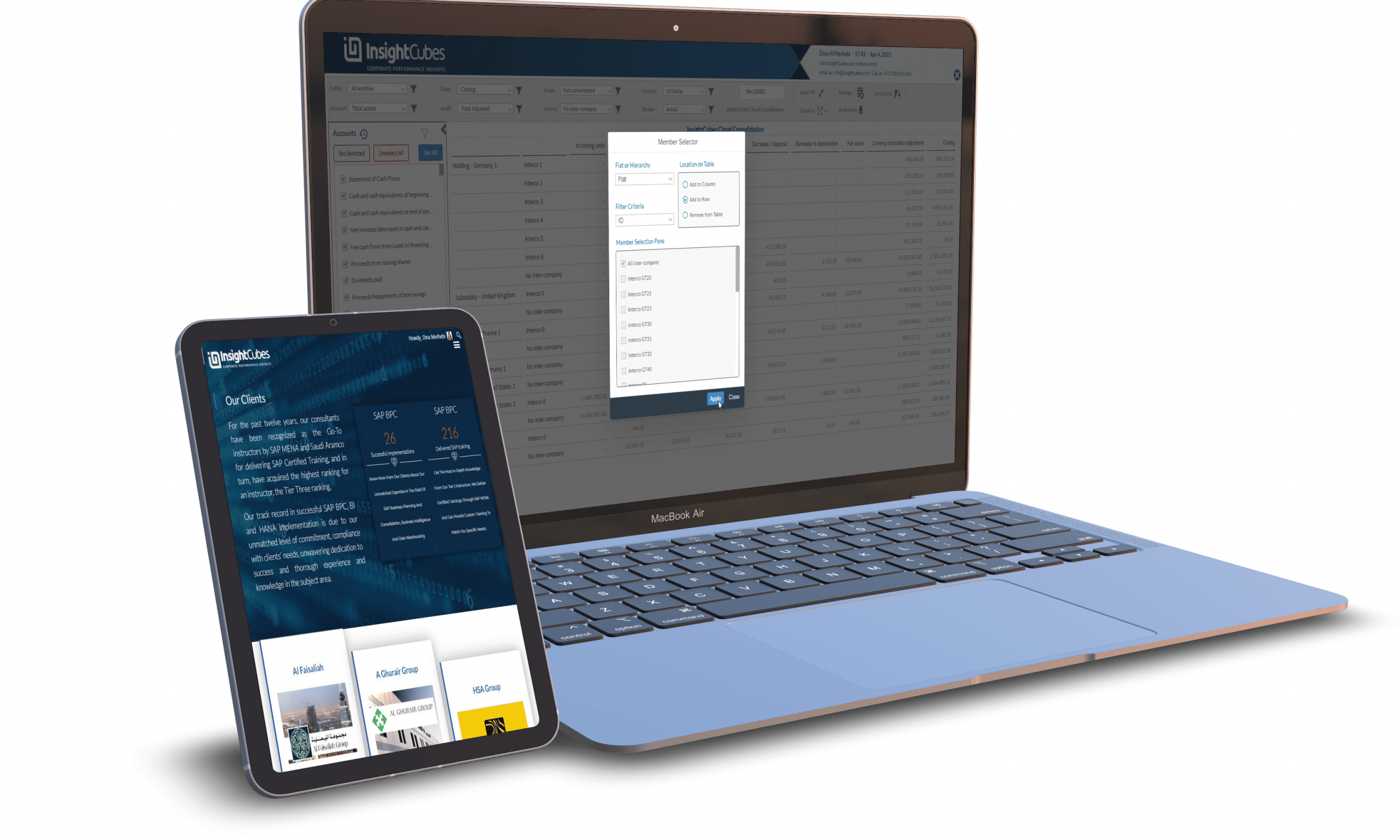 Extend your SAP Analytics Cloud with IFRS Consolidation
Know how you can replace SAP Group Reporting and SAP Business Planning and Consolidation with our Cloud Consolidation extension for SAP Analytics Cloud